Natural Skin Care With Healthy Ingredients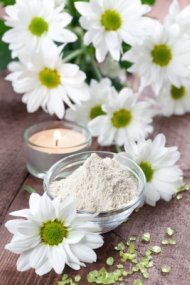 Every day we are confronted with advertisement of natural skin care cosmetics. But which are really skin compatible ? There are millions of productlines on the market and sometimes it might not be easy for you to make the right choice. The description of ingredients is often incomprehensible to us which leads to mispurchases many times. But for an effective and healthy skin care it is very important to know what you apply on your skin every day and night.


It's like giving food to your kids. You want the best for them right ?

So does your skin.


As the name already suggests, natural skin care should also be produced with natural ingredients. If choosed in a responsible way this is certainly the best care especially when it comes to anti aging.They must be in accordance with the skins natural structure and also contribute to a long lasting youthful appearance. By no means any of the substances should be harmful or penetrate into the deeper layers of the skin.


More on facial skin care right here

But unfortunately many so called natural skin care lines don't really deliver what they promise. Even though natural substances are used they still contain several preservatives, chemical colorings, perfume, mineral oil or even content of death animals which can lead to allergic reactions. And that ruins the advantages of the added natural ingredients. What a contradiction in itself.


But nature also provides us with natural preservatives which can be used in the production of cosmetics, and therefore enhance the effectiveness of bionome skin care.


I like to give you some valable informations here about some terms which you can find very often on cosmetic packings and what they mean.


Chemical preservatives


Methylparabenes
Propylparabenes
Ethylparabenes
Butylparabenes
Benzoic acid
Sorbic acid
Triclosan
2 Brom-2 Nitropropane...


This are some of the most commonly preservatives and are known for their risks of allergenic effects.



Mineral Oil


Paraffinum-Liquidum
Paraffinum-Subliquidum
Petrolatum
Ozokerit
Microcrystalline Wax
Cera Microcrystallina


These cheap synthetic oils are often used as a basic for cosmetic products. Mineral oil does not contain any vitamins, it can plug pores, cause skin blemishes and is able to unbalance the natural skin barrier.
Just to inform you...it's a favorite car grease !



Fragrance and Perfume


They gives creams and lotions a pleasant scent, but are unfortunately high allergy triggers.
So please pay attention when you choose a beauty line. Always think about giving yourself the best, healthy and most effective treatment.Your skin will thank you for it with a radiant and young look.


I recommend you to check out this great site for truly skin friendly and high quality beauty care without chemicals.





I hope you enjoyed reading this information as I enjoy writing it for your well-being. Are you passionate too ? Ring, Ring and See more here :-)

Click the clock :-)...




Please subscribe to my monthly newsletter, Benefits Of Natural Anti Aging. It keeps you up to date about new pages I add with more valuable tips for your beauty.
Return from natural skin care to homepage