Facial Hair Removal Without Regrets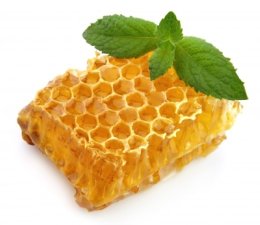 Facial hair removal is a treatment I do very often in my daily task as a beautician. Beeing a woman having a moustache on your face is not very attractive but fortunately something can be done about this. This problem can appear at a very young age during puberty but also through medication, pregnancy or by inheritary tendency. Some woman often have to deal with increased hair growth during their menopause because of the hormonal changes in the body. An upper lip moustache is most common but the cheeks can be affected too.


To get rid of facial hair you can find several depilatory compositions on the market. Choosing the right one might not be easy and sometimes it can happen that you won't get the results you expected, and if used wrongly injure your skin.

Some like to use disposable razors for facial hair removal which have the disadvantage that the hair grows back very quick and feeling bristly. And the risk of cutting yourself is high.


Depilatory creams are a better solution here because the application is much gentler and the hair won't break off like it does with razors. The difference is that through a chemical process the facial hair will be dissolved and therefore removed smoothly. People with a tendency to irritations should choose depilatory creams without perfume, colors or preservatives to avoid unpleasant reactions like burning and itching.


Another method for facial hair removal is warm waxing. We can speak about a permanent depilation here because through warm waxing the root of the hair will be removed and won't grow back for a couple of weeks. Warm wax is a mixture of paraffin wax, resins and honey. It will be heated and then applied on the skin with a spatula or roller in a thin layer. After that, special wax strips are used for the


You can do this at home but I would always recommend you to visit a cosmetician especially because the facial skin is very sensitive. Important is that the skin is well prepared before this treatment is carried out. To get a good wax result the skin should be clean and free of oil and some powder should be applied.

After the depilation redness or pimples can occur but this side effects will fade away within a day or two depending on the sensitivity of your skin. Please avoid perfumes and solarium after wax treatments for about 24 hours until the skin is visibly relaxed.


Sugaring is a depilation with a so called sugar paste made of 100% natural ingredients like sugar, water and lime. This is a very gentle way of hair removal and is known in oriental countrys for centuries. Sugar paste will be applied to the skin and striped off with the direction of hair growth, not against. Therefore ingrown hair will be prevented and irritations avoided as far as possible. It's very suitable for every body region and makes the skin smooth and free of hair.This product does not stick to the skin and is very pleasant to work with.


If you have varicose veins please avoid hot waxing !


Return from facial hair removal to anti aging beauty guide