ABOUT ME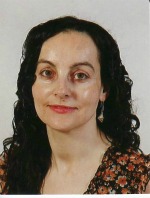 Hello !
My name is Sabine and I'm from Germany.
I work as a self-employed cosmetician and chiropodist
Yes, I'm my own boss :-)


Ever since I was a teenager I have been interested in beauty and cosmetics. I remember my mother going to the cosmetician every month and when she returned she always looked so beautiful. And there was this little bag with cremes and lotions she brought home...oh yes I had to stick my nose in it :-) And believe me, I liked what I've found.

It didn't take long until I got my own skin care. I was 14 years old. Ooh happy me, creaming day and night and smelling real good. Finally, I was allowed to join the cosmetician and watch a beauty treatment. By then I knew only one profession would be acceptable for me. I wanted to be a beautician myself. Okay, I had to fight with puberty, skin blemishes and lovesickness but I won the battle and here I am.


I created this website to give you valuable information about healthy skin and body care. There are hundreds of skin care products on the market to fight against the signs of aging. My concern is to let you know which substances in cosmetics are good for your skin and which are bad. In my daily work as a cosmetician I'm always confronted with the anti aging issue and other skin problems. Bionome skin care has given me the best results and seeing happy smiles on the faces of my clients always proof me right. Wanna smile too ? No problem !


What is so special about this bionome thing ? This kind of cosmetics only contain skin identical substances which are really healthy for your skin and don't trigger any allergic reactions. Many of my clients tried all different kinds of creams, lotions and shampoos and still got the itching. Not so anymore, and if you made these experiences before then I'm happy to help you. But you can find even more tips here for your well-being.


You can find tips here about healthy nutrition, foot care and fitness too. Because I'm a very fun-loving person I always like to write with a twinkle of an eye :-) Life is too short to be serious all the time, right ? And we all do age, that's the natural flow. But with the right skin care and a positive and healthy lifestyle we can stay young for a long time to come.


But there is something I must confess. I never thought that one day I would have my own website. I knew about surfing the internet and sending e-mails, but having a website ??? No way ! And I was thinking about how difficult is must be to actually build a site. Me, little german cosmetician hitting the keys every day to create my own ? That was far off my mind. But one fine day while I was surfing the web, I discovered something. And I got curious. I found a treasure with 3 letters...SBI !


It came just on time. You see, being self-employed is not always easy. Especially for a lone fighter like me. I work every day from 9 to 6 or even longer, depending on how much appointments I have . I don't really go on vacation because there's noone who's representing me when I'm away. And at the end of the month the bills are waiting :-) Rent for my cosmetic studio, rent for my home. My tax adviser, health insurance, telephone bill and the list goes on and on.

So there's a lot of pressure to keep things going every month. Besides I'm looking after my mother too. Yes, I'm an all round talent. So many times I said to myself...ooh how great it would be to work from home ! But I don't own a house where I could have decorated a nice, cosy cosmetic cabin. My alarm clock wakes me every morning without pity saying, ring ring you got to go to work if you want some Ka-ching:-)


Ha ha ! Remember my treasure with three letters I mentioned above ? SBI- Solo Build It ...is my solution, my dream come true in the future. How ? SBI tought me how to create a website with its great tools. Even more...I now know the secrets of a successful website that will finally give me the freedom to work from home and earn a living. Jippiiiaaeeehhh :-))

Do you have a passion or a hobby, would you like to earn money with a great website and just stay home and hear the alarm clocks of your neighbours ring ? Then just lay back, relax and watch this video.


I'm still here:-) Honestly ♥ I love SBI ♥ It's great and maybe you like to give it a try too. I can truly recommend it because I use it myself, and right now I'm getting passionate again.


Got to go and write my next page. I'm a addict :-))