Tea Tree Oil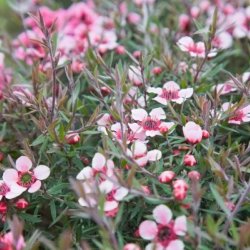 Tea tree oil is a pure natural remedy that has many benefits for our daily body care. It is also known under the latin name Melaleuca alternifolia and belongs in the category of essential oils. This natural product is obtained from the leaves of the tree by a very fine procedure called steam distillation. In the Australian countrys it has a long history and was used as a traditional medicine for all kinds of illnesses. Fortunately it is still used in a variety of cosmetics and medicine today and available for us. The secret lays in its antiseptic and antibacterial powers.



Here Are Some Of Its Great Health Benefits


Because of its natural antiseptic and inflammatory properties it brings good results in case of acne and eczema. Inflammation can be reduced by the anti-bacterial properties and reduce impurities. Sensitives skin types might feel a little burn when its applied directly on the spots. In this case you can use lavender oil alternate with tea tree oil. Use it in a thin layer, best with a cotton bud, when you apply it on your skin. It will take time until you see results, but it helps !


Tea tree oil is also used in cases of dry skin, dandruff and eczema because of its good healing properties. The antifungal agents play a important role in the treatment of dermatophytes like nailfungus and athlete's foot for example. Many of my clients used it in combination to the footcare treatments I've carried out with positive effects.


You can find tea tree oil in soaps, shampoos, creams and lotions, face masks, peelings, conditioners and many more. In the aromatherapy it is combined with basic oils for relaxing or invigorating massages. In the cold times of the year it will soothe sore throats, flu and chest infections. Some even use a few drops in bathwater to soothe minor scratches or infections. And it is very helpful in case of wicked mosquito bites too.


There are many products on the market but only a few are really pure. Many are of cheap quality and often blended with other ingredients. To be on the safe side and to make sure that you get a high quality product there are some things you should pay attention to. I've used this in my aromatherapy treatments and I know the difference.

Important is that you buy it in dark bottles to prevent degradation by too much sunlight. And that counts for all other pure esssential oils on the market. The best oil comes from australia. Huge organic plantages deliver the best plants and are the basic for a high quality product. The australien aborigines knew about the great benefits of this plant and used it very often in their daily lifes.

Good quality also differs from its scent. I've made experiences with cheap synthetic oils which smelled really strong in comparison to high quality products. This is a important factor that you should consider when you use it on your skin to prevent irritations.

The label should say, 100% pure essential oil and should also indicate the country of origin, which is really best from australia. It's my favorite and I love using it in the aromatherapy.

Tea tree oil is available in drugstores, pharmacys and health food shops.

Back to healthy skin

Return from tea tree oil to homepage