Organic Skin Care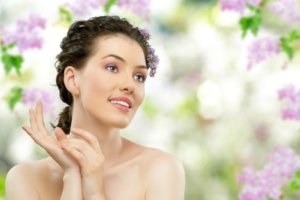 Organic skin care is the best care you can give to your skin. It's made of natural, plant based ingredients without any chemicals. If you had problems with cosmetics before, this will be the right solution for you. I work with these products for many years now and I only get positive feedbacks from my clients. Many of them tried all different kinds of creams and lotions but without getting the results they hoped for.


The Difference ?


Cosmetics in general are packed with a variety of substances which promise to be very effective and caring. Especially in a world of anti aging desires you can find the most unbelievable advertisements about this subject. Less wrinkles within hours, a tight butt in less then a week, goodbye to cellulite forever and more... honestly, please don't get fooled !
Fact is that many cosmetics contain chemicals that might bring visible results for a short period of time, but can be very harmful to your skin. Even if you never had bad experiences with any kind of cosmetic products, you still apply chemistry each and every day to your face and body. This can't be healthy, and believe me it isn't.
Organic skin care differs in many ways. The manufacturers ensure that their products are pure and eco-friendly. Carefully selected natural substances and the knowledge of the natural skin functions by herbal ingredients ensure a high level of safety for the consumer.


Unlike conventional products they are free of parabens, fragrances, artificial coloring, mineral oil, chemical preservatives and peg's (emulsifiers) This is the perfect basis for healthy anti aging. While chemical substances accelerate the aging process, natural substances beautify and rejuvenate.

You will notice a positive improvement of your skins condition because of the high quality composition of creams and lotions for your daily care. And you prevent pesticides and toxics from penetrating into your body system which results in much better health.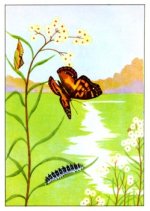 Even our environment benefits from the high quality standards organic skin care products are made of. Organic farmers don't use any toxics, fertilizers or persistent pesticides and this is very good for our Mother Earth. Also the packages are fully recyclable which supports the achievement of a clean planet. So everytime you open your cream jar you can be sure to hold a little treasure in your hands.

Healthy skin is beautiful and only healthy ingredients in beauty products will achieve this. There is no doubt about it, this really is the best choice you can make to keep yourself good looking for years. The advantages of this skin care are very impressive. Low risk of allergic reactions, only skin compatible ingredients, precious blend of natural oils and vitamins, no content of dead animals.

What more can we ask for ? I can assure you, you will feel the difference of the consistency of the creams when you apply them on your face and body. And the longer you use organic skin care products the more beautiful your skin becomes. Of course, people who are allergic to some herbs should read the INCI list of ingredients on the package. A good advice from a experienced cosmetician will help you to find the right product and keep you on the safe side.


Back to anti aging skin care

Return from organic skin care to homepage